At the Visnic Center for Integrated Health, we focus on assisting clients with achieving the highest levels of health and vitality through an integrated approach.  This integrated approach is not focused on pathology of the body (the diagnosis), but rather the identification of chronic stressors, and specific approaches to eliminating them.
Health is about our ability to adapt, put simply, to accommodate to the various stressors we encounter on a daily basis.  When our body is unable to cope, we may suffer from unwanted symptoms, and the severity of these can vary dramatically.  Some of these symptoms can include:
Pain
Fatigue
Lack of focus, clarity or memory
Excess weight and/or bodyfat
One of the challenges with healthcare today is the attention paid to pathology (diagnosis) through highly specific medical tests, and rarely on early indicators of chronic stress.  Often times we can feel something is off, but since regular testing methods can show everything to be normal, the symptoms are often ignored or dismissed until the situation is bad enough to be identified.
Prevention is the key, but its rarely addressed.
The Visnic Center for Integrated Health is also about effective communication with a TEAM of health professionals.  Have you ever been frustrated by the lack of communication between your doctor, dentist, optometrist, podiatrist, personal trainer, nutritionist, etc.?  Its seems like most of these people are all on different pages, and you're stuck in the middle.
We believe this occurs because of a lack integration and core philosophical beliefs among these practitioners.  Our goal is to be the "hub" that coordinates the communication between the members of your health team.  We do this by selecting health professionals that believe in the mission of the Visnic Center, and our core philosophy.
Sam Visnic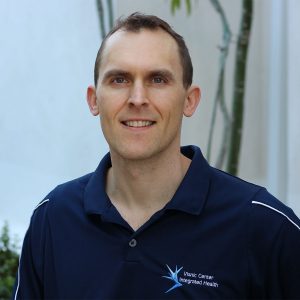 Sam has spent his life studying how to help people achieve their physical goals. He quickly realized that many of the standard practices in his industry for resolving problems like chronic pain, injuries, and weight loss simply weren't helping some of his clients, no matter how diligently they followed his instructions.
He started to investigate other potential culprits for his clients' struggles and quickly discovered that few medical professionals do more than treat the symptoms of bodily ailments. He began constructing a more integrated approach to whole-body health.
Over the last 15 years, Sam has studied hundreds of methodologies for physical problems confronting his clients, from weight loss to ongoing injuries to chronic pain. He's integrated the best of those solutions into an integrated program that can be adapted to every client, and he has partnered with medical professionals to provide specialized services to clients that need additional treatment.
Sam is a neuromuscular massage therapist (NMT), a certified personal trainer, and a State of California certified massage therapist (Certificate #26153). He has extensive training in nutrition with a specific focus on individualized nutrition allows him to determine which nutrients are best for each of us to maintain optimum health.
Sam's system is revolutionary, and he's managed to bring his clients back to health where in some cases dozens of health professionals have failed. The Visnic Center for Integrated Health's philosophy is based on his methods for achieving optimal health.
Nicole Visnic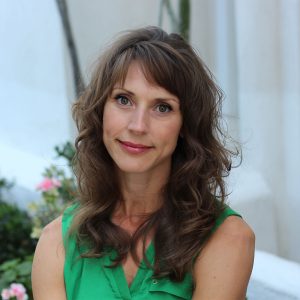 Every person is biochemically unique, and one man's ideal nutrition plan is another man's road to ongoing pain or chronic weight problems. Nicole uses a metabolic approach that identifies which foods and nutrients are best for each individual, helping her clients eat in a way that aligns with their unique biochemistry. By consuming the right nutrients, Nicole's clients restore proper metabolic function and see overall improved health, including a return to their ideal weight.
Nicole specializes in identifying risk factors, food sensitivities and allergies, and nutritional deficiencies that may be interfering with her clients' optimal health or even causing them ongoing pain. She uses her culinary skills to provide specialized menus and recipes that fit their new nutritional plans.
Nicole is a well-known speaker on nutrition, weight loss, and general health, and has been asked to speak at the renowned Promises Treatment Centers and provide workshops for companies such as Honeywell. You can read her nutrition advice in Shape, Livestrong, Yahoo, and the up-and-coming World Lifestyle, or see her in person – practicing what she preaches – at the LA Marathon, Tour de la Porte, and the FAME Figure Competition.
She holds a Bachelor of Science in Health Education and a Masters in Human Nutrition. She is a board certified clinical nutritionist and has provided nutritional counseling for groups and individuals for nearly a decade. She has also served as an adjunct professor of psychology at Brown Mackie College, and can help her clients with psychological issues that may be related to their struggle with nutritional health.
Nicole is happy to consult on any and all nutritional problems that may be interfering with your path to optimal health.
If you want to work with Sam or Nicole, or receive a consultation on your particular issue, just fill in the form below: